Version 4.0 of WagerMate has been released.  The most visible feature is that there are now 21 handicapping filters instead of just 7.
The first page should look fairly familiar: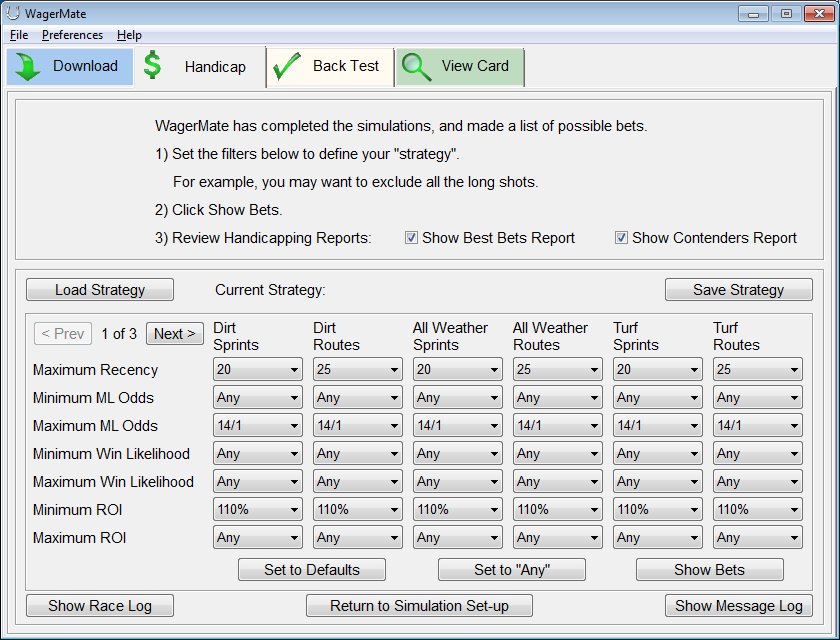 If you click "Next", you'll see the second page of filters: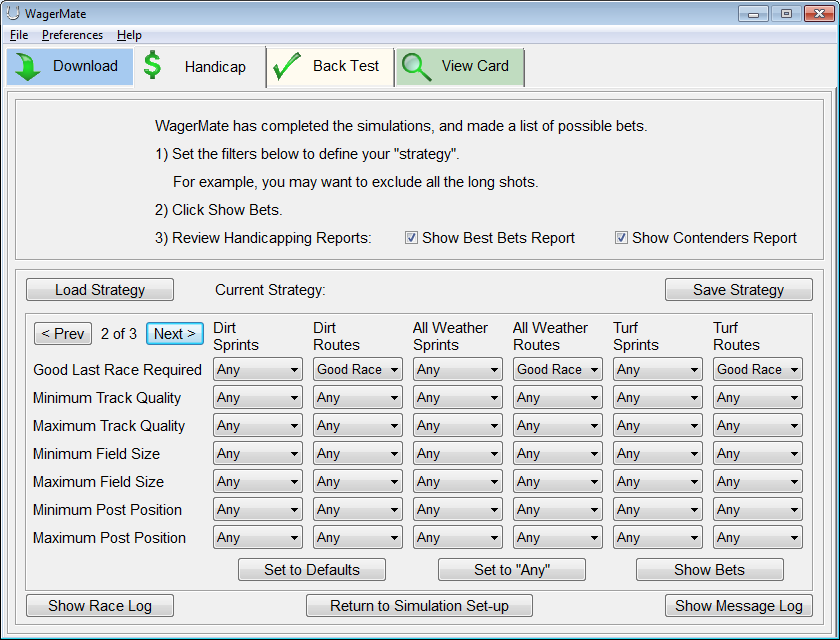 Click "Next" again to see the third page of filters: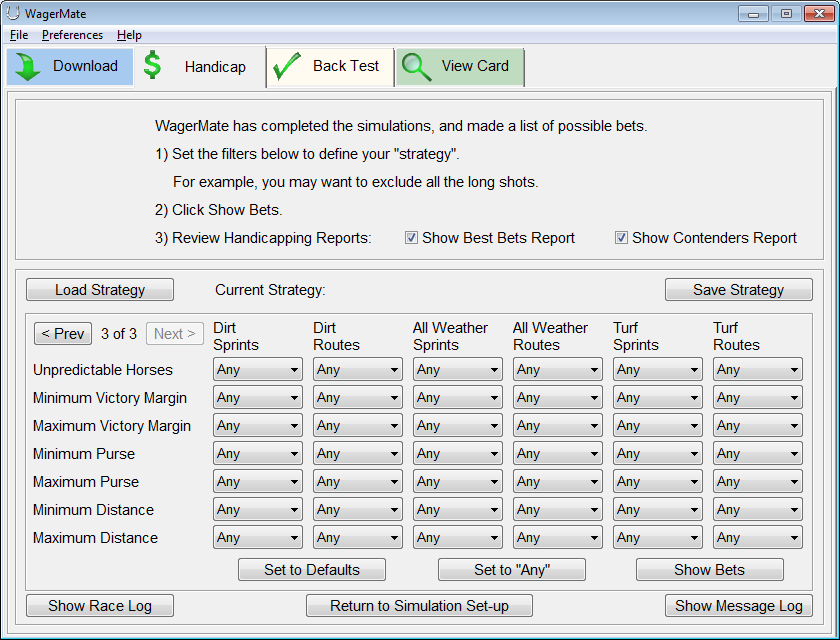 I'll post soon about some other new features.
Good Luck!